Founder and President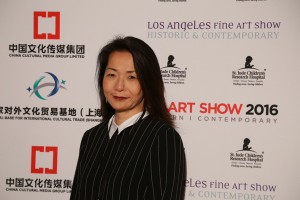 Pandora began her career as an investment analyst in corporate high-yield securities and quickly rose through the ranks to manage a billion dollars of invested capital in the media, entertainment and gaming industries under the Chief Investment Officer of an insurance company. Pandora then joined one of the nation's largest private equity firms to engage in principal private investment activities in mid-sized private and public businesses and later became one of the top executives in the nation's top healthcare information technology business before founding her own business growth consultancy where she continues to mentor business owners with 6, 7, 8 digit revenues with high velocity growth and S.M.A.R.T. scaling of their organizations.
Through working with clients in the high-end audio and the contemporary fine art businesses, Pandora reconnected with her love of art and music. In pursuing that interest, she began examining these businesses with both a patron's heart and a business person's mind. What emerged is a business know-how in accessing and investing in one's environment in business and in home settings with art and sound that betters the quality and prosperity of life for all involved.
Art Consultants