2016 LA Art Show Booth #1409 / 1508
January 27, 2016

-

January 31, 2016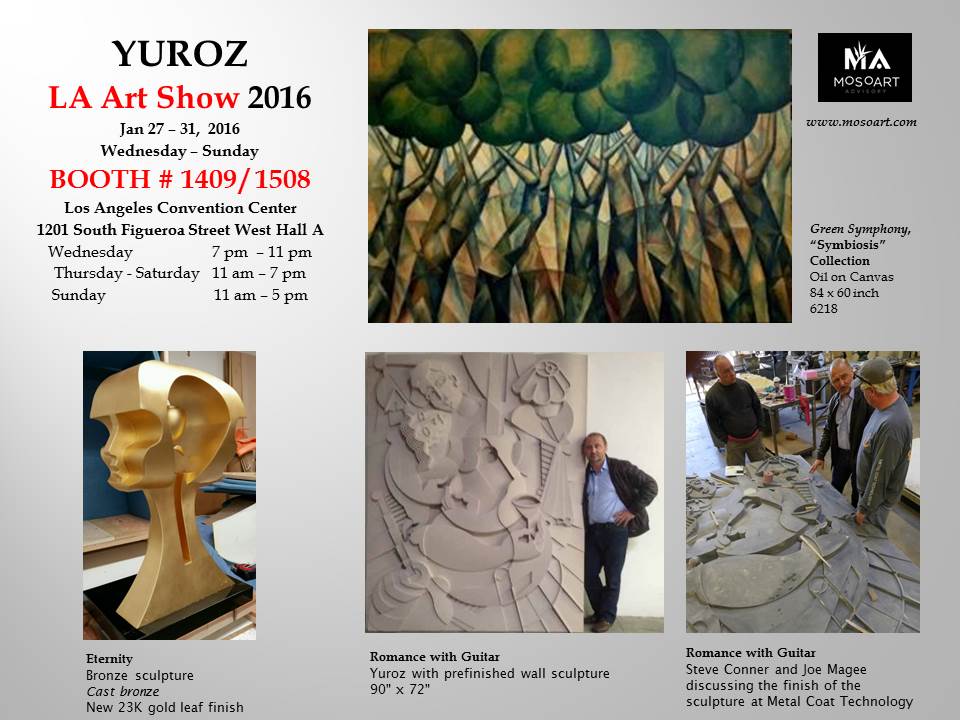 Moso Art proudly presents Yuroz at LA Art Show 2016 at the Los Angeles Convention Center on January 28 – 31, 2016.
The artist returns to unveil the fruits of the last decade of his exploration with new mediums, new techniques and new tools to create new work that expresses his inner reflection on the human condition and connects with his viewers with added power.  Not only did Yuroz's famed "Eternity" sculpture receive a new luxurious 23K matte, gold-leaf finish, viewers will also see a sneak preview of a small selection of his upcoming museum collection, "Symbiosis", and much more.
Connecting in person at these shows with the artist is one of the best ways to follow his creative path. Yuroz promises to keep your senses fresh, your feelings warm and your minds engaged.
Visit us at the LA Art Show at Booth #1409 / 1508 or contact us for more details.
Follow-Up Request