Register for your pass to see Yuroz at Booth B49 at Art New York presented by Art Miami
May 3, 2016

-

May 8, 2016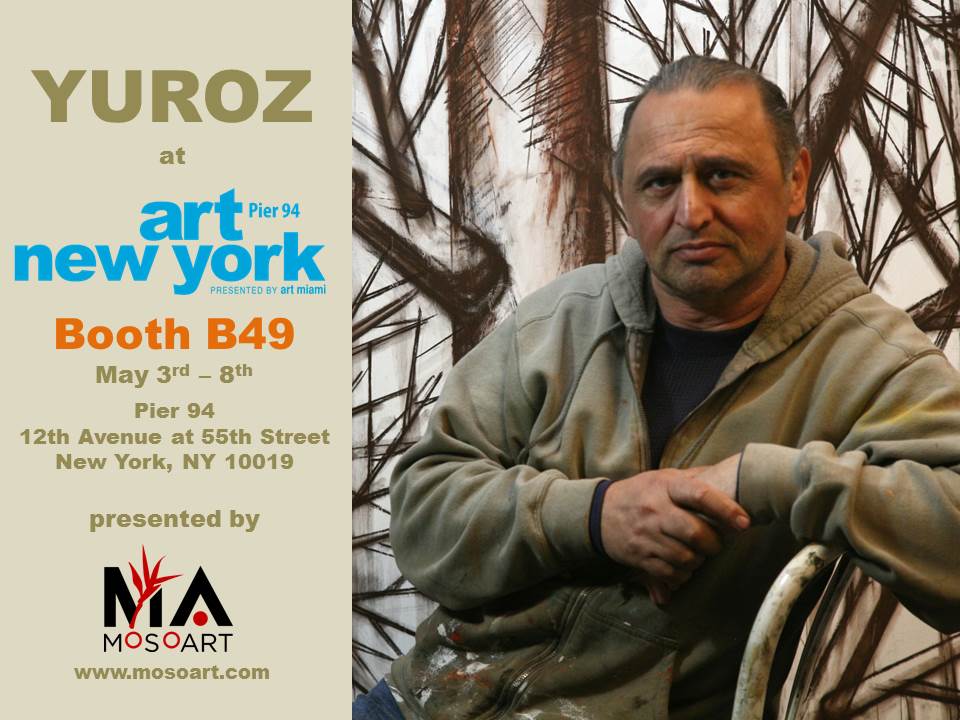 Guestbook
Moso Art Gallery is pleased to debut varied compositions of Yuroz's Symbiosis Museum Collection for the first time at Art New York (organized by Art Miami).  Currently exhibiting at the Museum of Coral Springs in Florida, Symbiosis is the artist's representation of the symbiotic survival relationship between nature and the human kind.
New work from Yuroz's ICONO Collection will be unveiled where these new paintings take on an edgier turn.  The artist continues on his reduction of details in accenting the female sensuality and strength in his new sculptures.  Incidentally, the balance between sensuality and strength is a recurring theme in Yuroz's paintings.  We will be showcasing his "Woman in Red" series where the interplay of these two attributes is masterfully represented in both the contrast in color, the balance in composition and the fluidity in how the dramatic sharp lines of the woman's body meet her sensual curves.
We will also showcase some of Yuroz's neo-cubist styled narratives, where he captures moments of simple pleasures in life and love and celebrates the survival spirit of human through the artist's eye.
Contact us below for "Yuroz is Present" at our booth (B49) to meet the artist to hear his verbal narratives of his visual representation and allow him to be inspired by yours.