Unveiling of permanent Eternity installation at 5th International Urban Sculpture Festival 2016 in JIMO City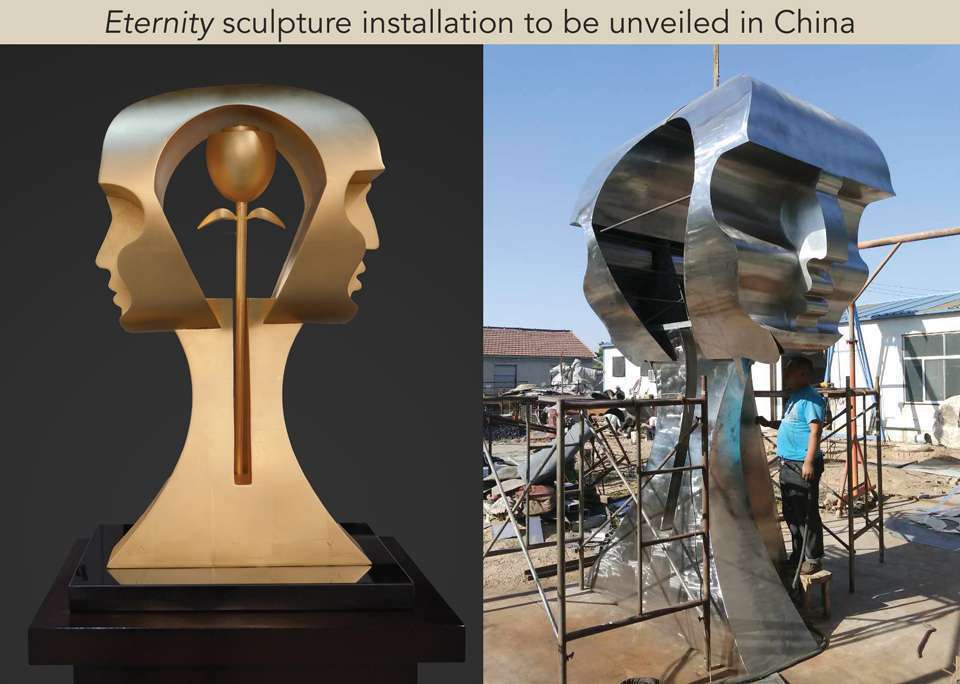 Moso Art Gallery and Yuroz Art Studios are pleased to announce that after an intensive search and selection process conducted by the Municipal Publicity Department of JIMO City and JIMO City Federation of Literary and Art Circles of master sculptors around the world, Yuroz was elected as one of the select international artists to be invited to participate in the 5th International Urban Sculpture Festival 2016, a historic international culture exhibition to open on September 22nd, 2016 to be held in Chuangzhi New District of JIMO City, Shandong province, P.R. China.
The large-scale installation of Yuroz's Eternity sculpture (13 feet/ 4 meter tall) in polished steel finish is specially commissioned to be acquired by JIMO city into its permanent collection on display to promote the concept and development of public art.  The Eternity sculpture is Yuroz's universal and marque symbol of humanity.  The gallery size limited edition cast bronze series in polished bronze and 23 karat gold leaf finish was released in 2015 and has been collected by art lovers worldwide. Eternity celebrates the restorative power of wholesome compassion, creativity and love, allowing us to feel understood and safe.