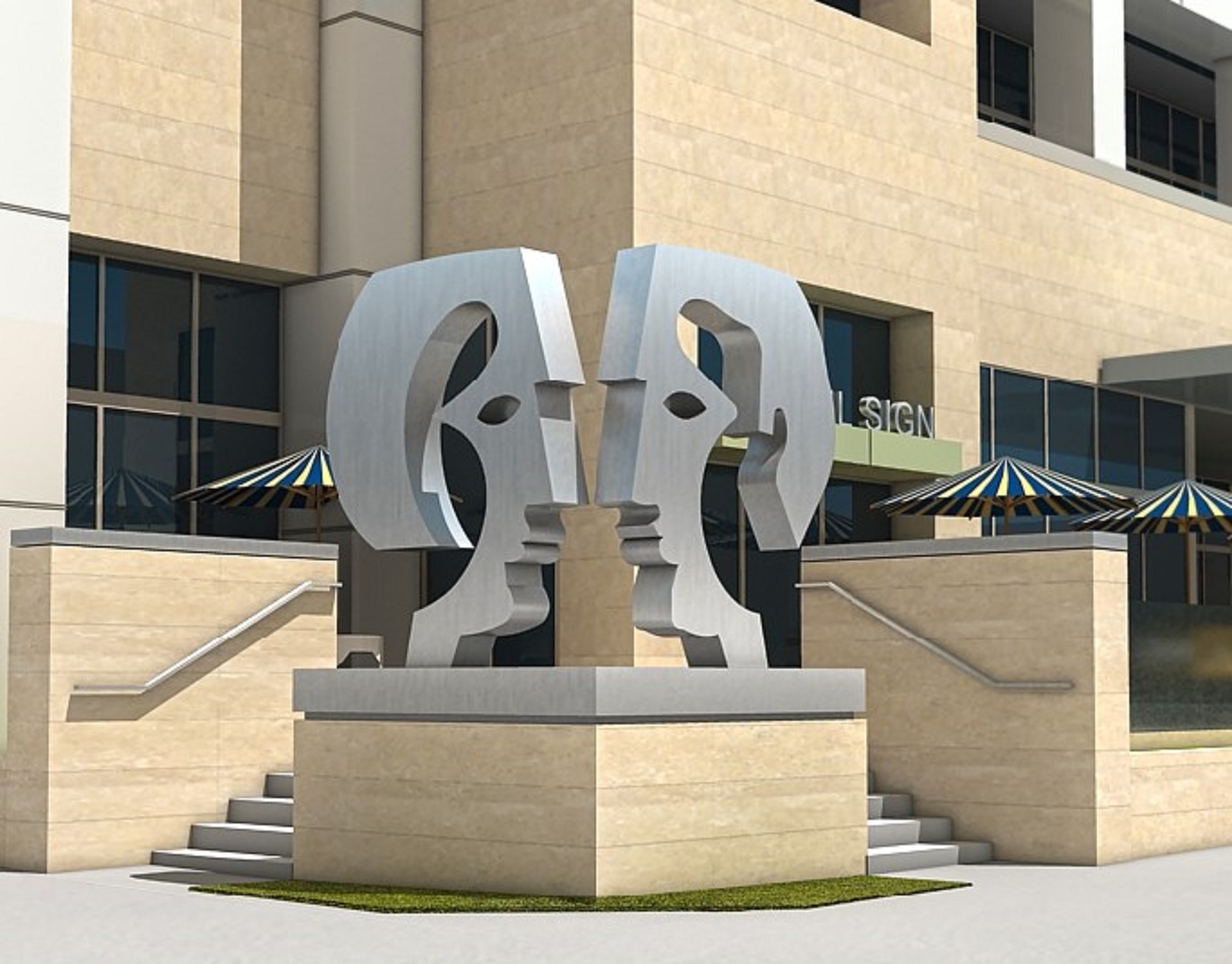 FOR IMMEDIATE RELEASE – NOVEMBER 16TH, 2018 (LOS ANGELES, CA) – YUROZ'S "CONVERSATION" SCULPTURE INSTALLATION SCHEDULED FOR NOVEMBER 17 AT 8 AM MARKS THE FINAL STEP OF HOTEL HYATT PLACE GLENDALE'S PUBLIC ART PROJECT CONSTRUCTION
Envisioned as a homage to Glendale's Artistic Community, the new installation of Yuroz's "Conversation" sculpture offers a vibrant addition to Glendale's development landscape, presenting a strong visual journey and emotional connection for visitors with the architecture and its environment.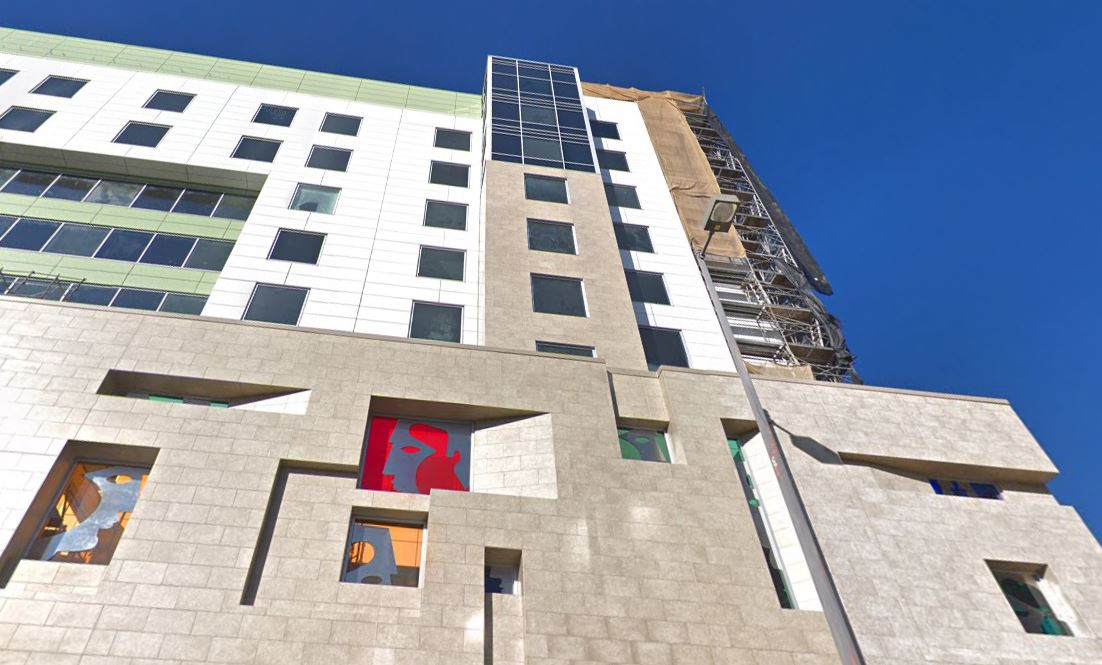 World-renowned for his iconic geometric abstraction of simple beauties in love and life and the human condition, Yuroz's "Conversation" is a visual testament of Hyatt Corporation's commitment to elevate the local community through art that is approachable, engaging, interactive and meaningful.  "A public-facing installation, the "Conversation" was created with its surrounding and visitors in mind," remarked Aram Alajajian, the architect for this project at 255 West Wilson Avenue in Glendale, CA.
Words are fragments of sentences and sentences are fragments of meaningful conversations when our encounters can connect at a deeper level.  The same is true in this project as fragments of Yuroz's "Conversation" are installed as visual clues in common areas of the hotel. Visible from the inside and out, the art wall facing Wilson Avenue awakens the curiosity of visitors as one discovers each part of the puzzle walking through the corridors.
As the mind attempts to put the puzzle pieces together to find meaning, viewers begin to connect the dots from the inside and out, making them a part of the whole conversation as they finally solve the mystery with the full representation of the "Conversation" sculpture in full view at the corner of Central and Wilson.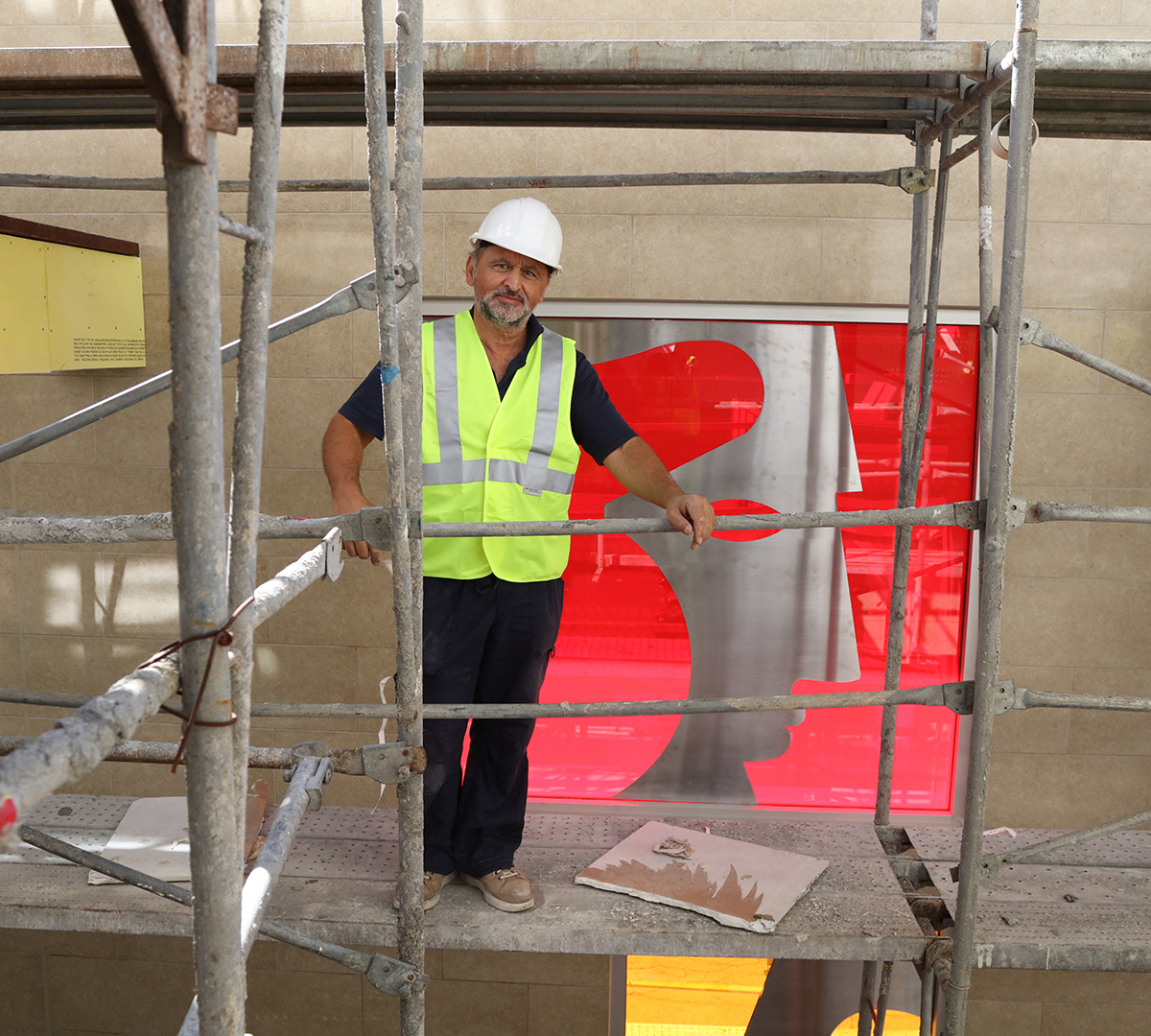 "My hope is that by presenting a design to inspire both a visual and emotional connection for visitors, the artwork is no longer only a sculpture for public art seekers but an inseparable part of the essence of the individuals, the building's architecture and its environment," Yuroz continues, "Seven years in the making, this project inspired me in many ways to continue to explore the unique energy each medium and each finish exalts, as my new poetry unfolds in new speaks."