Artstage Singapore was held at the Marina Bay Sands Hotel in Singapore, one of the best hotels for art fairs in our opinion.  It was beautiful, convenient and almost like a mini city.  Personally it was my first time visiting Singapore even though I have long enjoyed the friendship of many native Singaporeans. The people were so friendly and resourceful with such an international flare.  Many of us have definitely made life-long friends in this beautiful city.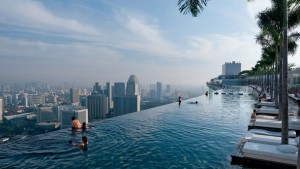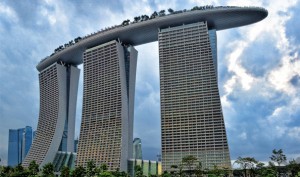 The booth was beautifully hung featuring Yuroz's Woman in Red Series and the romantic Eternity sculpture from the Nirvana Collection, first time in 23k gold leaf finish.  Before Sunset and Revive at Sunrise formed the feature outside wall guarding the entrance of the booth, giving our exhibition area such vibrant energy.
Collectors abound, many visited us multiple times during our stay, brought families and friends to see Yuroz's work.  Children who wore their one-sie stole the show when it comes to Yuroz's best canvas to draw on.  Tour groups of art students linger at the booth, some attempting to master semblance of Yuroz's style while others picked their favorite paintings for selfies galore.