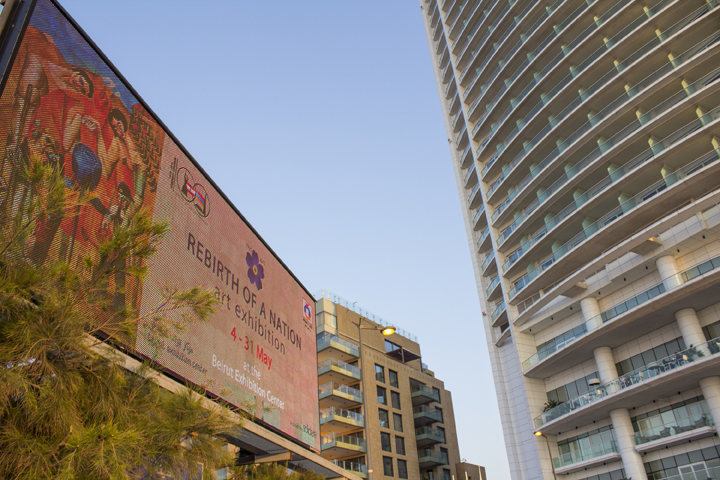 Cameras flashing and video recorders clicking. "Rebirth of a Nation" opened on time with a huge fanfare.  Prominent diplomats, community leaders, dignitaries, fellow artists, event visitors, sponsors and coordinators flooded the venue that day.
Speakers spoke of humanities through art, pleaded for the acknowledgement of the Armenian Genocide and encouraged all to learn from history while teaching our young to favor life, love and creativity. One common theme from the speakers was a united outcry to end future mass atrocities and genocide.  It was believed that in encouraging "the art" in all of us that we bring light, hope and togetherness. "No war in human history was the result of a surplus of artists".
With the number of attendees in such a large exhibition hall at this opening night, adrenaline was raging for some and emotions were running awry for others as the difficult subjects of genocide and rebirth were visited.  At the end of the evening, the organizers got together in a beautiful restaurant to break bread and revisit the day's events.
Yuroz was not only shown the best of Lebanese hospitality but also an opportunity to deepen his friendship with kindred spirits.  Despite residing half-way around the world from each other, they share a common bond in causes they support and philosophies they each subscribe to. To express his gratitude, Yuroz gifted a drawing with greetings and wishes for love, compassion and prosperity to memorialize the new-found friendship and the hopes to deepen the bond for years to come.
To wrap this writing, we want to point out the multicultural and cosmopolitan nature of Lebanon as a nation and how fascinated we are at their openness towards diversity.  We believe that this trait is the core of their power, manifested through their acceptance of others, in culture or in art.
It is our hope that this vibrant energy would engage more entries of diverse art internationally.  With the foundation laid by the Beirut Exhibition Center by Solidere, hopefully greater events would come about as incredible gifts to this incredible group of people, the Lebanese.  Our further wish is that the conflict around the border could calm down so as to allow these citizens to be productive and to prosper.
Previous: Rebirth 1: The Exhibit