Echoing the sensuous beauty of Venetian artisan's classical technique in applying silver in decorative art and décor, Yuroz fused his classical techniques, his architectural training and his unique contemporary artistic expression in utilizing colors, textures and light and the illusive secret of classical artisans from the 13th to 15th century (Yuroz's Venetian Silver Process) to create his unique Venetian Silver Paintings Collection.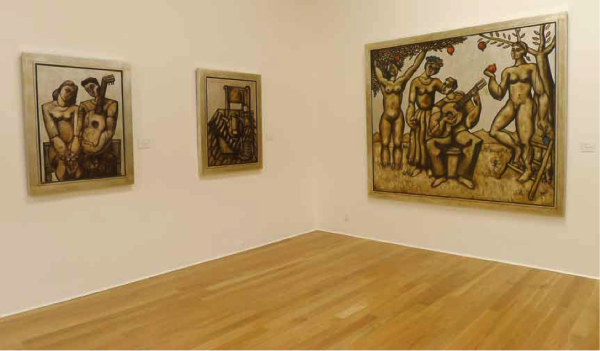 Fascinated by the elegance of the silver color, Yuroz created a timeless series with style, grandeur and sparkling luster. This collection carries the cachet of antique affluence that captures our 21st century's fascination of the luscious aged look.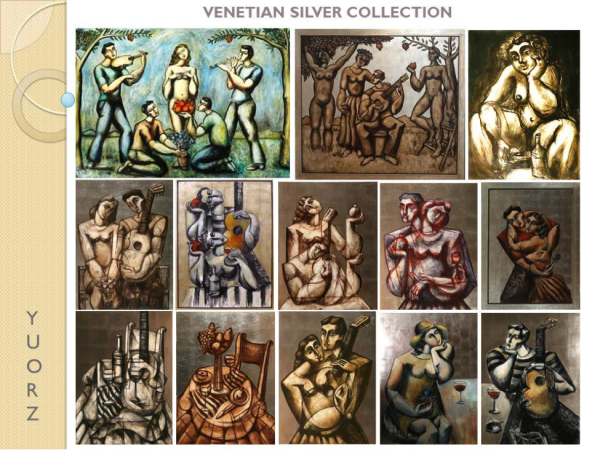 "It all began when I came across a line of designer furniture featuring Venetian Silver Finish," explains Yuroz.
Yuroz has always been an architect and an explorer all his life. It manifested in many ways over last 30 years in his career being an artist. Careful observation of his work no doubt shows he consistently pushes the envelope and always looks for new and better way to express his ideas.
He employs true innovations sometimes by inventing from scratch and disruptive innovations at other times by adapting what is already out there and tweaking that with the creative flair of an artist, changing the end product and/or its delivery.
This reputation precedes him and prompted a wide and deep following amongst collectors, industry insiders and those admirers who just love to track Yuroz's discoveries.
His exquisite rendition of a specialized method in combining silver leaf and drawing on wood panels transports his audience back in time to Renaissance Italy, the refined vitality, rich traditions and dynamic advancements that define Italian art, architecture, fashion, and mechanical design.
"By blending the clear-cut lines of a classical drawing, which can look like an etching, with the textured strokes and luminosity of an oil painting, I have created a distinctive fusion of the ancient and the modern. The shimmering quality of the silver leaf adds grace and richness. When I look at my Venetian silver paintings, I feel sense of elegance and beauty, and that is very gratifying," states Yuroz.
View the full Yuroz Venetian Silver Paintings Collection and details